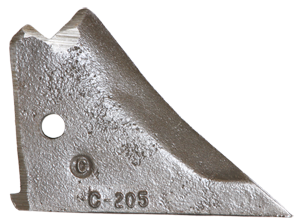 C-205 Chrome Tip
The C-205 replacement tip will fit C-230, C-240 series knives. In addition to having excellent wear and durability characteristics, it can be changed for considerably less than the cost of a throw-away knife.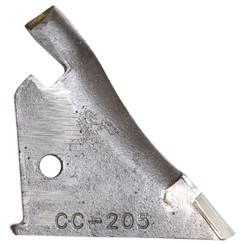 CC-205 Carbide insert
Features high rise protection for the locking thumb on the upper body of the knife, plus with the addition of the carbide insert, it will extend the life of the tip by two to three times.